10 things to do on Twitter as an ELT professional
Twitter can be an Aladdin's Cave for English language teachers, and the possibilities are endless. It offers a great opportunity to connect with other ELT professionals from across the world, to share ideas, to find inspiration and be part of the ELT community. To help you make the most out of being on Twitter, we have put together (with the help of English Teaching professional's resident blogger and tweeter Chia Suan Chong) our top 10 things to do on Twitter as an ELT teacher.
1 Join in with live hashtag chats
Twitter provides an opportunity for ELT professionals from all over the world to hold conversations together. How? With live hashtag chats! The hashtag #eltchat is now so popular it has its own Twitter account, and every Wednesday teachers from around the world use the hashtag to discuss a specific topic. Other interesting live hashtag chats include #eltchinwag and #edchat. If you can't get online at the specific chat times, search for more general hashtags such as #elt, #efl and #esl, for some new ideas.
2 Follow ELT accounts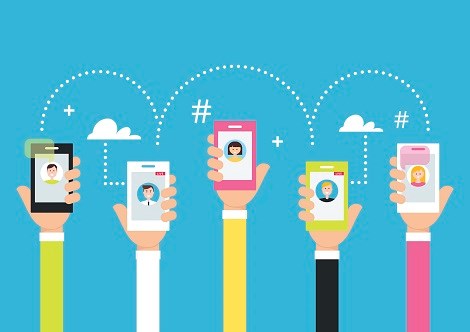 Perhaps any tweeters' starting point, following other interesting accounts will make your Twitter feed a more useful and inspiring place. Many accounts share their own blogs, resources you can use, information about events and more. Accounts of organisations such as IATEFL and other ELT support organisations are a good place to start, and make sure you also follow accounts that share useful and interesting content for you. We would obviously suggest following magazines such as our sister accounts @etprofessional (English Teaching professional) and @ModEngTeacher (Modern English Teacher), and obviously if you don't already, @etpedia has some great blogs, but we will leave that one up to you!
3 Use specific hashtags to find out more about certain areas
Hashtags such as #eltchat and #efl focus on a wide range of topics, but sometimes you are looking for information on a more specific area. If so, play around with searching different hashtags. Want to stay up to date with the latest technology tools in the classroom? Search hashtags such as #digilit, #edtech and #elearning. If you teach more specific areas such as Business English, you might want to find out more about the industry your student works in. Have a look at #management, #marketing, #socialcare, to get more of an idea about those industries and help you prepare for specific language challenges those areas might pose your students.
4 Crowdsource to get answers to questions Google can't help with
Whilst Google search can provide an answer to most things, for ELT professionals, sometimes the answers just aren't there. Asking 'should I attend a particular upcoming conference' won't always get you that far, and Google won't be able to help if you want a reminder of why you love being a teacher after a stressful day, week or month. However, Twitter can help! Someone on your Twitter contacts will likely to be able to share their feedback on a particular conference, and any number of people will probably be on hand to remind you why being an ELT professional is an amazing job, to help you through that bad day.  
5 Share blogs and resources
If you have your own blog, or have created your own materials that you think would help others, then don't be shy! Share your own work on Twitter; people sharing their own work is what helps make the ELT community on Twitter so engaging. If you aren't yet ready to share your own blog or resources, then help others share theirs. Followed a blog and seen an article that you really think is inspiring? Make sure you share the link or retweet it, so others can benefit as well.
6 Ask for feedback, on your own ideas or resources others have used
Twitter offers fantastic opportunities to get support and help from the ELT community, who will often willingly offer feedback, whether positive or constructive. If you have been working on some new materials or a lesson plan, ask Twitter (using some of the hashtags mentioned above) for their thoughts on whether it will work, how they would use certain materials, or what they would add if you feel something is missing. Alternatively, if you have found a new resource, an idea or materials to use but aren't quite sure whether they will work for you, ask Twitter if anyone else has used them or has tried a certain method, and see what feedback you get. Twitter is a great sounding-board for your teaching practice. On the other hand, if you have used a specific resource and method and someone wants feedback on it, get involved with the conversation - you'll help their teaching practice and it might help you analyse its successes or failures more deeply.
7 Use hashtags to get involved with events you attend and online webinars
If you have been to an ELT event in more recent years, whether in person or an online conference, there was probably a hashtag. Speakers will use it to share news of when they will be speaking, exhibitors will often post discounts and tell you where you can find their stand, whilst delegates often share their thoughts on particular sessions, or even just ask if anyone is around for a coffee. Before the event starts, have a look online to see if there is a hashtag, and then get involved.
8 Follow blogs
Blogs are often a fantastic source of new ideas, whilst others offer advice on common problems or discuss topical questions within the teaching community. Some blogs offer personal insights, some encourage you to continue your professional development and some invite readers to share their own thoughts. It doesn't matter your taste in blogs; you will find some out there! Follow some, read them and then engage with them. Do you agree with the author? Then let them know. If you have a new idea to add, share it!
To discover some new blogs to follow, take a look at Chia Suan Chong's list of top ELT blogs to follow.
9 Have some fun!
Make sure you let some of your personality out; as well as being a great resource, Twitter is after all a social network. Many teachers across the world face the same problems, so we often come across funny images and memes of teachers sharing their woes. After all, a problem shared at least might show you're not alone!
10 Communicate and connect with colleagues and friends and new like-minded people
Twitter offers the opportunity to find and develop new resources, engage with events, get help and more, but none of this would happen without the ELT online community. Being part of this community on Twitter, even if you never tweet yourself, gives you the change to connect with colleagues, friends from around the world and even meet new, like-minded people who also want to get the most out of their teaching practice.
Are you an avid tweeter and think we have missed anything? If so, let us know: we love hearing your ideas! Otherwise, what are you waiting for, we will see you on Twitter!