10 ways to use technology with your students
As technology use grows ever more prevalent, the possible uses of technology in English Language teaching are expanding and developing. For many teachers, the world of technology can seem daunting and the possibilities too large to know where to begin. To help get you started, Nicky Hockly shares 10 ways to use technology with your students.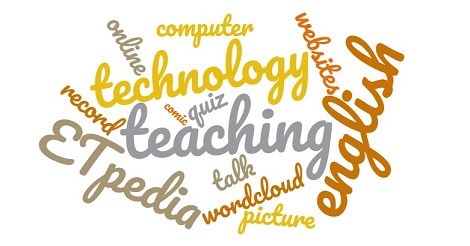 1 Discuss it
First find out what your students think about using technology to support their English language learning. Ask them what technology they have access to, and what devices they regularly use. Check whether they already use technology to support their language learning. For example, get them to share any favourite language learning websites, games or apps with the class. You can also ask them if there are any technology or tools that they prefer not to use in and outside the classroom!
2 Start simple: topic photos
You can start integrating technology into your classes with very simple activities. For example, ask students to take two or three photos on their mobile phone related to a topic you are currently discussing in class. They should take these photos after school. Ask them to bring their phones with the photos to a subsequent class. Students share their photos, and explain how each photo is connected to the topic. This is an easy activity to set up and carry out, and uses technology that your students very likely already own.
3 Podcasts
Recommend podcasts that your students can listen to outside of class on their mobile devices, in order to increase their exposure to English. There are many podcasts available for English language learners of all levels. For example, the BBC Learning English website includes podcasts for intermediate learners like 6-minute English. The British Council's Elementary Podcasts are aimed at lower levels. Exam practice listening materials are available from sites like Exam English and Flo-Joe. Remember to get regular feedback from your students about what podcasts they listen to, and how useful (or otherwise!) they find them. If students in your class hear that other students are regularly listening to podcasts, they may be motivated to try it as well!
4 Podcast dictations
You can create regular podcast dictations for your students, by using the built-in recorder on your mobile device or a free online recorder like Vocaroo. Choose a short text from your course book, record yourself reading it slowly and clearly, and save it online. Then ask your students to listen to the recording for homework, as a dictation. Do this every few weeks or once a month. This is a simple and useful way to get more mileage out of your course book texts, and for students to review language from class.
5 Wordclouds
Choose a suitable short text for your learners, for example from Simple English Wikipedia. Put the text into a free tool like Wordle or Tagxedo, and create a wordcloud. Give your students a copy of the word cloud, and ask them to guess the topic. Then ask them to write a number of sentences using words in the cloud. Give them the original text so that they can compare whether their sentences about topic are accurate in terms of the information they include. Then put them in pairs to review their use of grammar in the sentences, and to correct those as necessary.
6 Create comics
Ask your students to prepare a short story in comic format, combining images with text. They can use a free comic creation tool like Pixton, Toondoo or Make Beliefs Comix. Some comic creation tools enable students to combine text, image, audio and video – for example dvolver, Tellegami and Zimmer Twins. Remember to give your students plenty of time in class to prepare, correct and redraft the language content for their stories before they start using the comic tools!
7 Create multimedia presentations
Apart from standard presentation like tools PowerPoint, Keynote and Google Slides, there are other free presentation tools that allow students to audio or video record themselves giving their presentation. Movenote, Present.me and Screen-O-Matic all allow your students to be visible in the video recording as they talk through their presentation. These tools can be particularly useful for business English students who may need to give regular presentations in English.
8 Fake websites
Information literacy is particularly important in an age of fake news and Internet scams. Encourage your adult students to explore fake websites, and discuss how to spot whether a website is fake or not. There are several examples of fake websites here. For younger learners, explore the All About Explorers website, which contains fake biographies of real explorers like Christopher Columbus. This website was created by teachers to help younger learners understand the need to doublecheck their sources, and it contains useful lesson ideas for teachers.
9 Geography quiz
Review countries with your low-level students by playing an online map-based game. Geoquiz (must be played in the Chrome browser) includes a series of placemarks that appear on a map one after the other. Students have 60 seconds in which to say or type the name of as many countries as possible. Another game – Smarty Pins – works with Google Maps to display a trivia question that students have to answer by placing a pin on the map. The trivia questions in Smarty Pins include the categories arts and culture, science and geography, sports and games, entertainment, and history and current events.
10 Live polls
Use a live online polling tool to get immediate feedback from your students during class. Live polls enable answers typed into students' mobile devices to be displayed in real-time. Popular live polling tools include Socrative, Mentimeter and Poll Everywhere. How can you use live polls in the classroom? Create a poll to check your students' understanding of a new concept, or to contribute vocabulary on a topic as a brainstorming activity. Use live polls to conduct class surveys on topics like hobbies, favourite sports, favourite foods etc, in real-time. Use live polls to elicit examples of certain language areas e.g. past tense verbs, phrasal verbs, etc. from your students.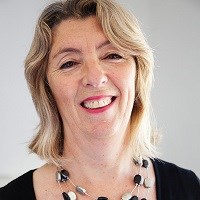 Nicky Hockly is Director of Pedagogy of The Consultants-E, and the author of recently-published ETpedia Technology. Discover more of Nicky's ideas and tips for using technology in your teaching practice in ETpedia Technology.