At the weekend, I was in Birmingham speaking at the NATECLA annual conference. It was my first time at the conference, which is aimed at UK ESOL teachers, and I also got my first look at my latest publication, ETpedia Vocabulary which was literally hot off the presses, with copies only delivered the day before.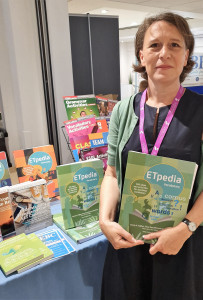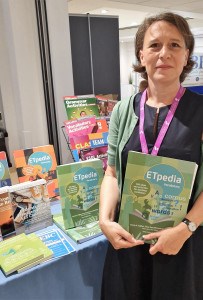 For those not familiar with the ETpedia books, they're collections of 500 classroom teaching tips around a theme, in this case vocabulary. I worked on this collection together with Fiona Mauchline and Stacey H. Hughes and we covered a whole range of vocab teaching topics from understanding basic vocab-related terminology to teaching collocation, using dictionaries, teaching vocab at different levels, exploiting images, video and flashcards, using corpus tools … 50 different topics in fact, with 10 tips per topic.
For my workshop, I focused on the theme of how students' L1 affects the way they learn English vocabulary. Based on two units from the book, I looked at both some of the issues to take into account, such as false friends and different alphabets, and also some of the proactive ways you can explicitly bring students' L1 into play when teaching vocab. I had a great audience who really engaged with the ideas and offered lots of suggestions about how the things we discussed might relate to their own teaching context. I especially loved a comment from one participant when we were talking about translation and using bilingual dictionaries who said they shouldn't be "a dirty little secret"!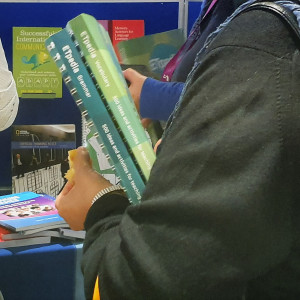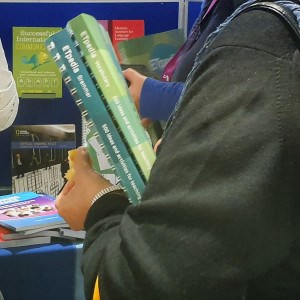 Thanks to everyone who came along and especially to those who bought a copy of the book afterwards – I hope it provides lots of ideas and inspiration for your own creative vocab teaching activities.
---
Originally posted on Jules' Words. Reproduced with the kind permission of Julie Moore.
ETpedia Vocabulary by Stacey H. Hughes, Fiona Mauchline and Julie Moore is out now from Pavilion ELT.