10 tips on motivating teenagers to write through a postcard exchange project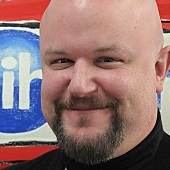 Getting students in different countries to write to each other is great writing practice and very motivating. Glenn Standish from International House Toruń explains how to set up a postcard exchange project.

1 Make contact with another school
Inform your DOS/academic manager/YL co-ordinator that your class want to write to another class abroad. If your school is within a network (such as International House) then this should be easy. If not, then use the internet to try and find a suitable language school in another country and try to contact them.

2 Start the project
Once a similar class is found, you as the teacher can start the project by getting your students to write the first postcard in class.


3 Preparation
In class get the students to brainstorm in pairs information and facts about the chosen country and write them up on the board as a spider graph. Explain to them that they will be writing a postcard to a student in the other country.


4 Questions
In pairs the students have to write 3 or 4 questions about the chosen country (e.g. Do you like tapas? Do you like flamenco dancing?). They then brainstorm topics that interest the students (e.g. computer games, films, climbing, music).


5 Facts about yourself
On their own the students have to write 2 or 3 facts about themselves and 1 fact about the town where they live.


6 Start writing the postcard
The teacher then gives the students a blank postcard template for them to write their draft using the above information. The student can begin the initial postcard with 'Dear student' or simply 'Hi'. The teacher monitors and checks.


7 Redrafting
Once checked, the student rewrites their draft in neat. This can either be on a real postcard from the town where they live or another template printed in card for the student to then create their own cover (this works better with younger learners).


8 Photos
Once all the students have written their postcards, take a group photo of the class holding their cards. Do be careful with this and check your school's policy on taking photos of minors. At the very least there should be a signed parental consent form.


9 Names of students
Print out the picture and number the students. On a separate piece of paper, create a list with the first names of the students (and ages) corresponding to the assigned number.


10 Send the postcards and wait for a reply!
Put all the postcards, photo and list into a plastic wallet and then send all the postcards in one batch to the school. Wait for the response!


Glenn Standish has been teaching English in Poland for over 13 years and is currently the DoS of IH Toruń. He is also a centre director for a UK summer school, an FCE & CAE oral examiner and a school inspector for International House World Organisation. His website is www.talesfromthedos.com.