10 tips for starting your own teacher's blog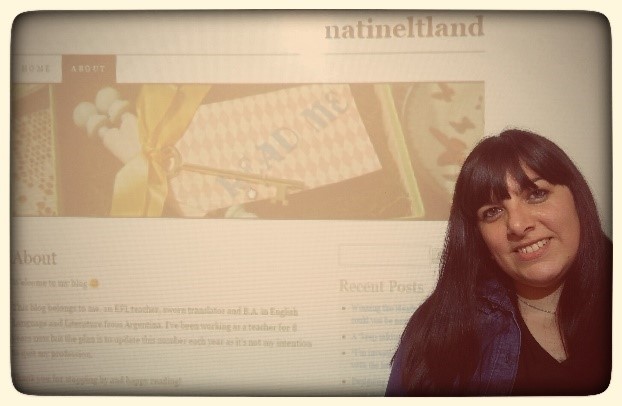 In this post, Natalia Valentini reflects on her experiences of starting a teacher's blog and gives tips to anyone thinking of doing the same. Natalia is an EFL teacher, sworn public translator and BA in English Language and Literature from Argentina. She's been working at a language academy teaching general English and as a freelance Business English teacher and translator for the last 8 years. You can follow Natalia's blog at natineltland.wordpress.com.
Have you ever thought of starting your own teaching blog? How long have you been reading other colleagues' blog posts and asking yourself "What does it take to share one's teaching experiences and become a blogger"? Although it may seem quite easy, you need to know it's a really demanding and time-consuming activity as long as you take it seriously, that is. However, you also need to know about the great sense of achievement you get once you have finished setting up your blog and see it up and running. I can't overemphasize the pleasure you get by checking the statistics and realizing that someone out there in the blogosphere is taking their time to actually read your blog, comment on it and even share it.

Just in case you are thinking of taking up the challenge, here are 10 tips for starting your own teacher's blog:


1. Take the first step
The moment you decide to start your own ELT blog, make sure you are inspired by some relevant event in your life. You will probably get many more ideas if there's a triggering situation that motivates you to start writing. Mine was a teachers' development course at Oxford University, for instance.


2. Do your homework
As a good blogger, do your homework. That is, read as much as you can about what is out there in the blogosphere: blog authors, blog writing, blog etiquette. Notice how the blogs you like the most are structured and pay special attention to the different writing styles to opt for the one that seems more like "you".


3. Technical skills
Make sure you have the basic IT skills for posting entries, uploading pictures and files, inserting links, among others. Setting up a blog is not that hard and you even have tutorials on the web to help you do it and on the same blog software as well. The most popular blogging platforms seem to be -but are not restricted to- WordPress and Blogger.


4. The content
Think about this: are you going to be dealing with a number of different topics in your blog all the time or are you planning to narrow that down to one main type of content? How personal or neutral do you want your posts to be? Personally, I share my own ELT experiences since I find blogs of this kind more engaging than others.


5. Developing a blogging identity
Whenever possible, try to add your personal touch to it, be it by means of pictures, a particular style, a recurrent topic to associate posts with. Mine is related to Alice's Adventures in Wonderland: my blog domain is related to it and my posts usually have a quote, title or picture that we can relate to the story.


6. Spread the word
Use your own social networking sites such as Facebook or Twitter to post a link to your blog entry or to join closed groups with colleagues who are interested in blogging similar things. Interact with other bloggers; by following, liking and commenting on others' posts you'll get more chances to be noticed and they might, in turn, check your blog.


7. Developing your skills
Writing a blog helps you to brush up on your language and creative thinking skills. If you want to cause a good impression on your readers, you'd better blog responsibly. Make sure you use appropriate language and try to write regularly. The more you write, the more enthusiastic and creative you become.


8. A blogging routine
Although there is no such thing as a fixed frequency for writing, running a blog can be time-consuming. It's advisable to decide first on how often you'll be posting based on your time availability. To set a realistic goal, I decided to write at least one or hopefully up to 3 posts a month.


9. The challenges
The challenges you have to take on might be related to: coming up with a variety of ideas for different students' groups, finding suitable pictures to match your posts, dealing with copyright issues in relation to the images/videos you use in your blog. One solution is to try to provide your own pictures/videos.


10. Looking ahead
Think big. Who knows? Your blog can be the beginning of something else. Your blog ideas can travel around the globe through your readers. The topics you write about can be later used to give a presentation at a conference. Someone out there can notice you and invite you to take part in a bigger writing project. As I would round off this post in my own blog;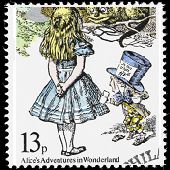 Alice, "How puzzling all these changes are!
I'm never sure what I'm going to be, from one minute to another!"

(Lewis Carroll, Alice's Adventures in Wonderland)


Are you an EFL teacher? Do you have any blogging tips of your own to share? Share your ideas here.