10 ways to teach English through music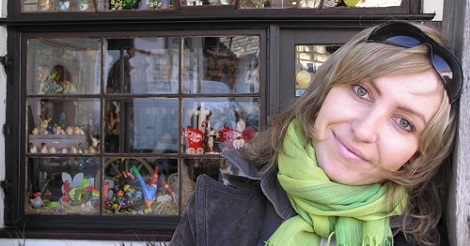 In this post, Magdalena Dygała gives ten ideas on using music and songs in the language classroom. Magda works at the Kazimierz Pulaski University of Technology and Humanities in Radom, Poland and is also a teacher of English at the ZSO 7 Secondary School. At the end of this post, there's also a link to a YouTube video of Magda using songs with her students.


10 ways to teach English through music
Music can play a very significant role in a foreign language classroom. It is an amazing tool for helping students to acquire language as well as stimulating students' brains, improving their memory, and bringing lots of joy. As the Chinese philosopher Confucius said: 'Music produces a kind of pleasure which human nature cannot do without.' Furthermore, what makes music such a great teaching tool is its ability to connect cultures and languages of students, regardless of their age and cultural backgrounds.


1. Before you play any music
Start with a survey to find out students' favourite types of music. If you teach younger levels, try to use songs with repetitive verses which are easy to understand, bearing in mind that more advanced students can feel bored with repetitive lyrics.


2. Warm-up
You can use music as a nice lead-in to the lesson. Recently, I used Michael Jackson's 'Earth song' to provoke students to discuss some issues of natural disasters. When choosing an appropriate warm-up song, select one with an easily repeated chorus.


3. Changing the mood
You can use music to affect your students' mood. For example, if they previously had a Physical Education lesson, you can play some slower music to calm them down. Alternatively, if your students had been seated almost silently during the previous lesson, it's a good idea to play some lively music.


4. Guess the title
Prior to listening to the song, you can show some pictures connected with the song and make students guess the name of the band or the title of the song. For example, before listening to Sting's 'Englishman in New York', you can show some pictures of a man with Big Ben in the background and another photo presenting the Statue of Liberty and make them guess the title of the song.


5. Grammar
Songs can also serve as a springboard for discussing a particular grammar point. One way is to ask your students to look through the lyrics and find some examples of a grammar structure. If you teach adjectives, try to choose songs with lots of adjectives in the lyrics such as Lenka's 'Everything at once'. If you practice, for instance the Present Perfect tense, take out the verbs and ask students to fill in the gaps with appropriate form of past participle forms. The song which works well with my students is 'I still haven't found what I'm looking for' by U2.


6. Vocabulary
Music can also serve as a powerful tool in teaching new vocabulary. One activity is to play some soft classical music and ask the students to write down the adjectives that come to their mind. Students share the words with the rest of the class. If you teach more advanced learners, you can ask them to discuss the difference in meaning between some of the words. Next you can play some different type of music like reggae, rock etc. and elicit some other words from students.


7. Creative writing
Music can serve as a great source of inspiration for your students, evoking wonderful memories and emotions. As Leo Tolstoy said: 'Music is the shorthand of emotions'. You can play, for example, 'Over the rainbow' by Israel Kamakawiwo'Ole or 'What a wonderful world' by Louis Armstrong and ask your students to close their eyes and imagine the best day in their life. After listening to a song, they can draw a picture of what they've just imagined, share it with their partner and write a story.


8. Write the next verse
Divide your students into groups of 4-5 and ask them to write another verse of the lyrics, maintaining the same style as the original song. Next the groups share their work with others. You can play some soft background music while they are working in groups. Such activities stimulate creativity in the classroom, boost team skills as well as develop students writing and speaking skills.


9. Interview the band
For speaking practice after listening to a song by a well-known singer or group, ask your students to work in groups and prepare an interview with the singer or band members. Afterwards, students role play the dialogues in front of the class.


10. Translation
Although some teachers are strongly against the use of students' mother tongue in the language classroom, I think students often enjoy translating song lyrics and find this type of activity very enjoyable. As always, for the best results, try to use the songs your students really like.



You can read another interview with Magda about using Etpedia with trainee teachers here and watch Magda using songs in a lesson with her students here.